Junior & Senior High School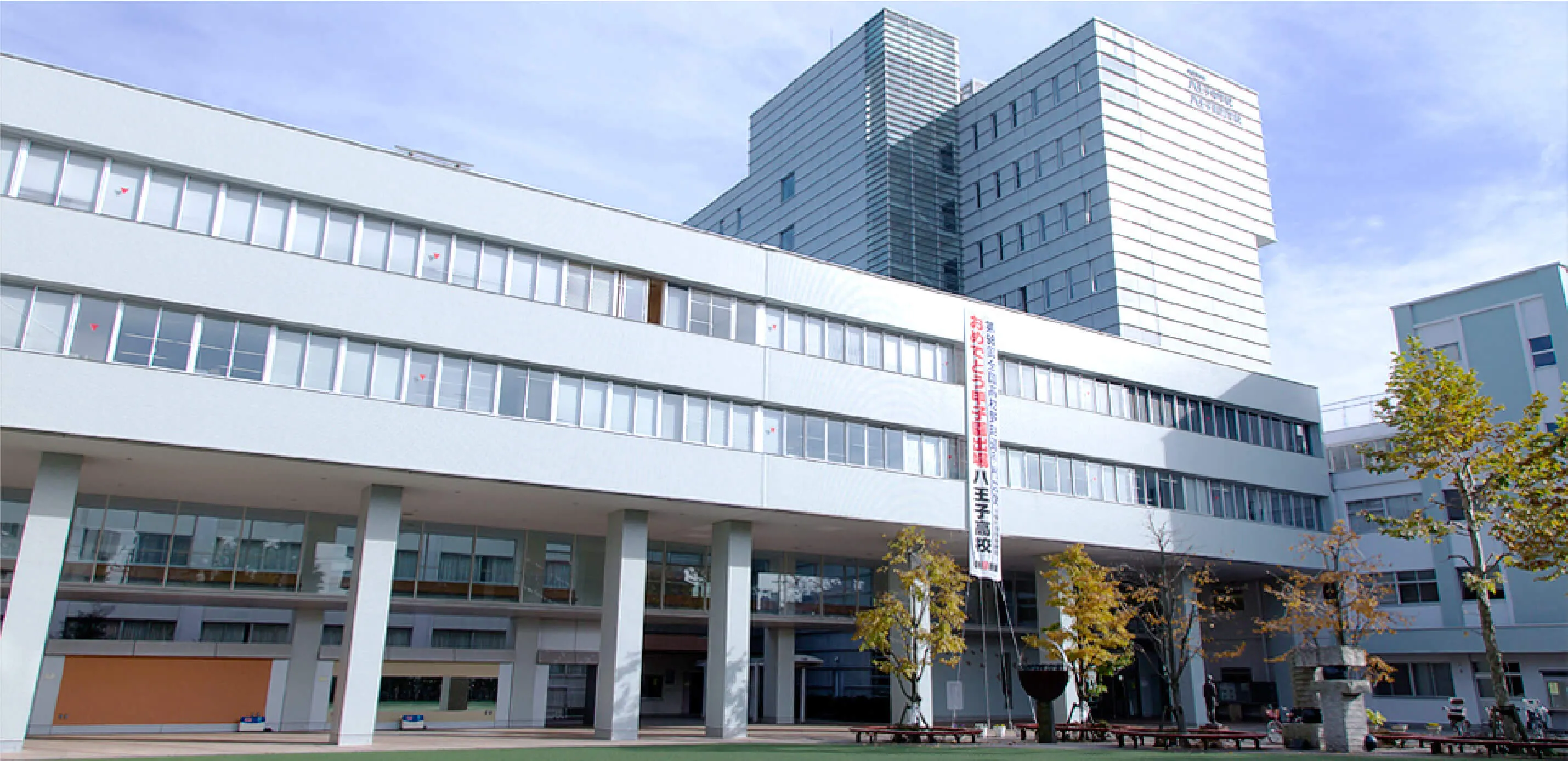 Hachioji High School, established in 1928, is a private co-education high school located in Hachioji city, 35 kilometers from downtown Tokyo. From April 2012, Hachioji High School opened its junior school and now gives students 6 years of uninterrupted schooling.
Hachioji Junior High School is a modern and well-equipped school. There is a multi-media room, a science laboratory, a technology room, and a self-study room with private booths specifically for junior high school students' use. Junior high school students also share chemistry, biology and physics labs, a cooking room, an auditorium, a broadcast room, a library, a cafeteria, and gyms with senior high school students.
The school's motto is, "Respect individuality, love peace."
Two Types of Classes
-Todai & Pre-med Class: for students who aim to be accepted into the University of Tokyo and Faculty of Medicine through advanced learning.
-Integrated Advanced Class:for students who wish to foster solid academic and personal skills to prepare themselves for prestigious universities.
Courses at Hachioji
Our combined junior and senior high school program aims to equip students with knowledge and skills to gain entrance to Japan's top universities.
Our program offers:
・ 6 years of uninterrupted schooling

・ a comprehensive curriculum and carefully
selected textbooks and materials

・ a 6 day school week with substantially more
class hours than public schools

・ small classes for English conversation,
taught by native English speakers

・ summer holiday schooling and optional after school classes,

・ guidance counseling

・ various school events, homestay programs and exchanges

・ A "Check Repeat Program" to monitor students' progress in each subject and provide one to one help to students who have difficulties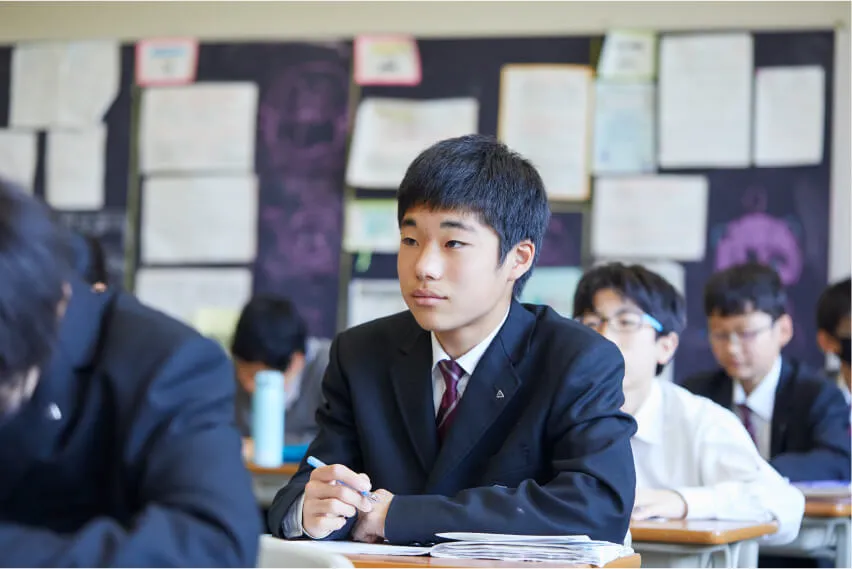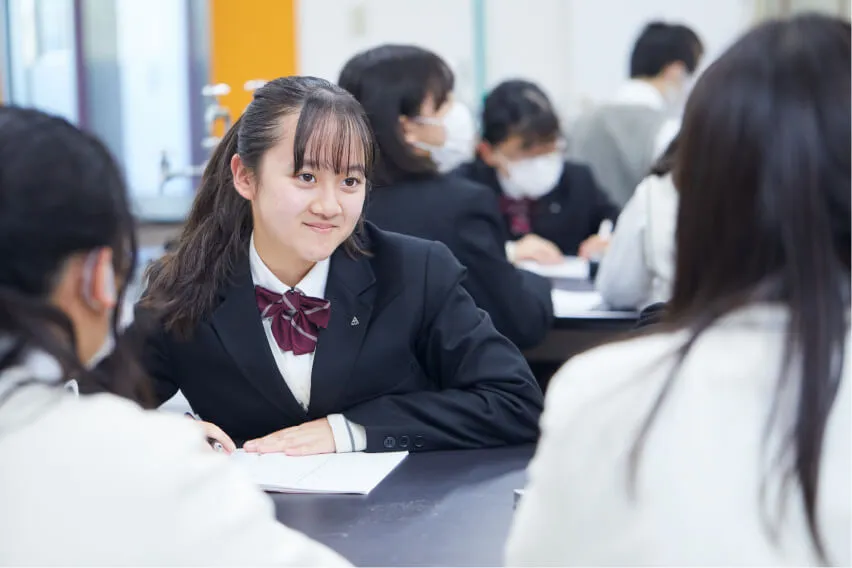 School Life
School starts at 8:25 am with our 10-minute morning reading program. Our school believes in the importance of reading and we encourage good reading habits. School usually finishes at 3:20 pm, however, club activities and extra classes may continue until 5:30 pm. In a school day there are 6 periods of 50 minutes each. On Saturday, students start at 8:25 am and finish after period 4 at 12:35 pm.
Student safety is important to us and we have surveillance cameras in and around the campus, as well as guardsmen near the school gate. Junior high school students carry an IC chip card, and an email can be sent to parents to inform them when their son or daughter has entered and left the school grounds.
There are many school activities during the year.
・ Sports day

・ School festival

・ Chorus festival

・ Arts appreciation day

・ Orientation camp (1st year of junior high school)

・ School trip (2nd year of junior high school)

・ Study abroad, Australia. (3rd year of junior high school)
Students are also encouraged to join one of many sporting or cultural club activities that are held after school. Students have even more club choices once they reach high school level.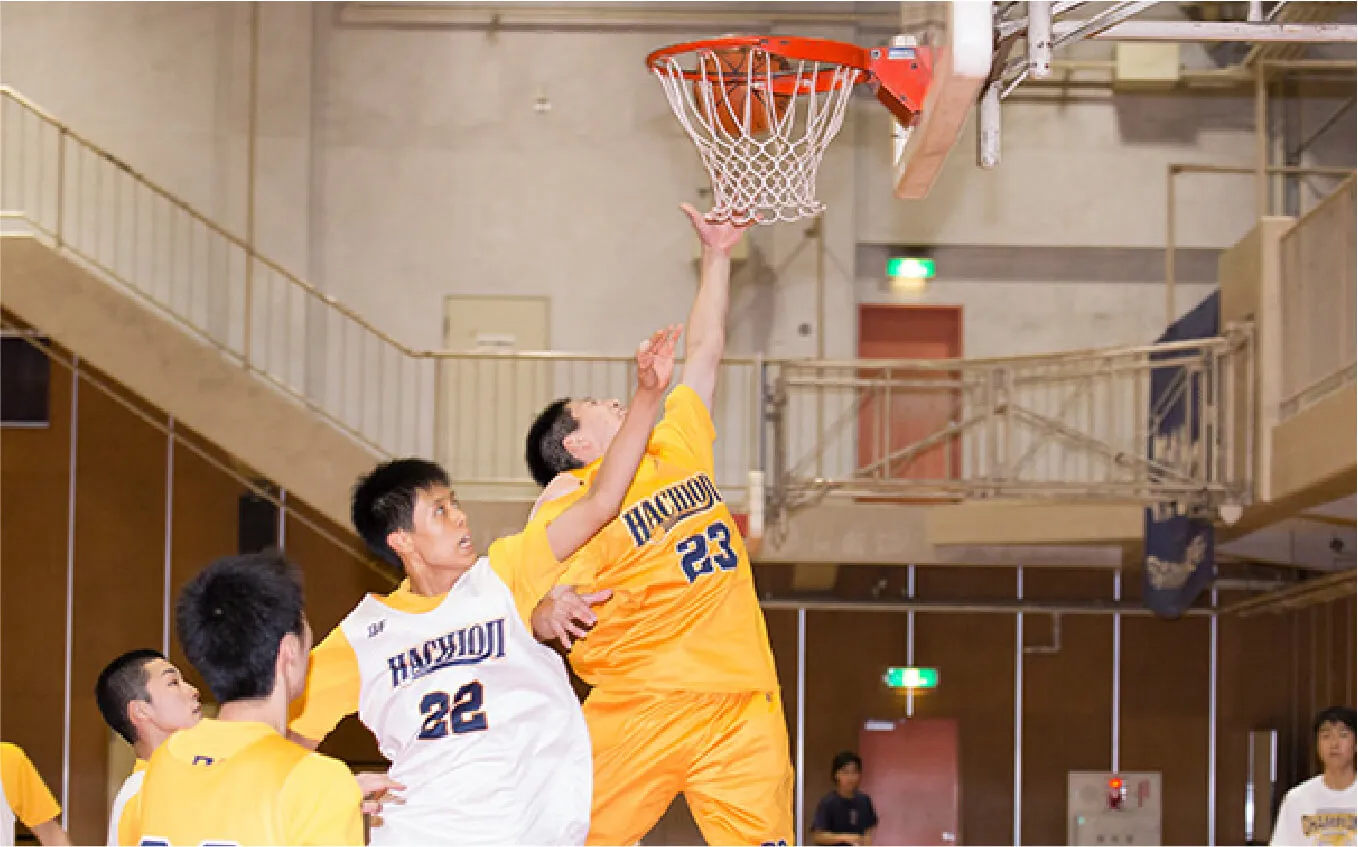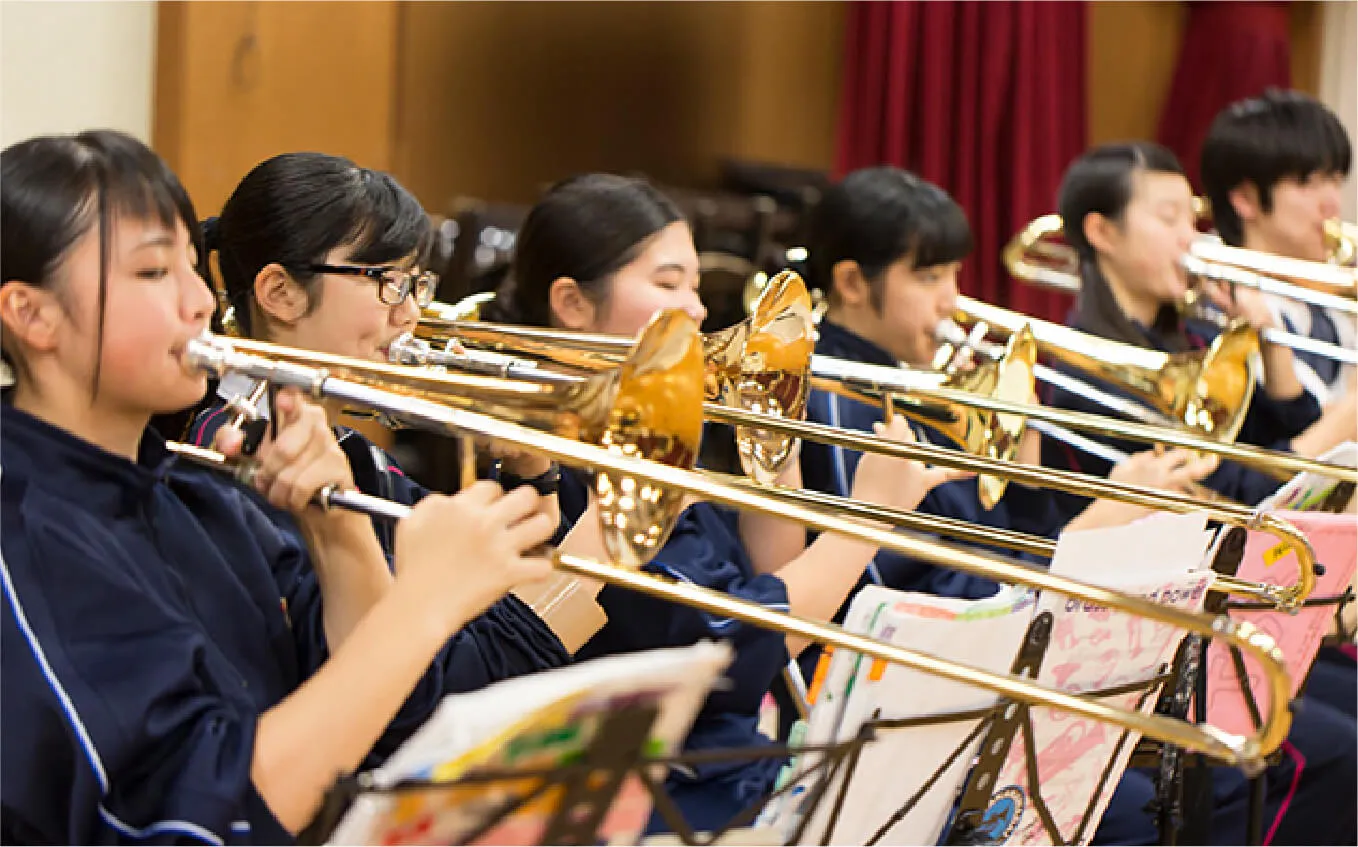 International
International understanding and exchange is an important part of life at Hachioji High School.
At junior high school level, all students participate in a 10 - day homestay to Australia. Students stay with host families and attend an Australian high school.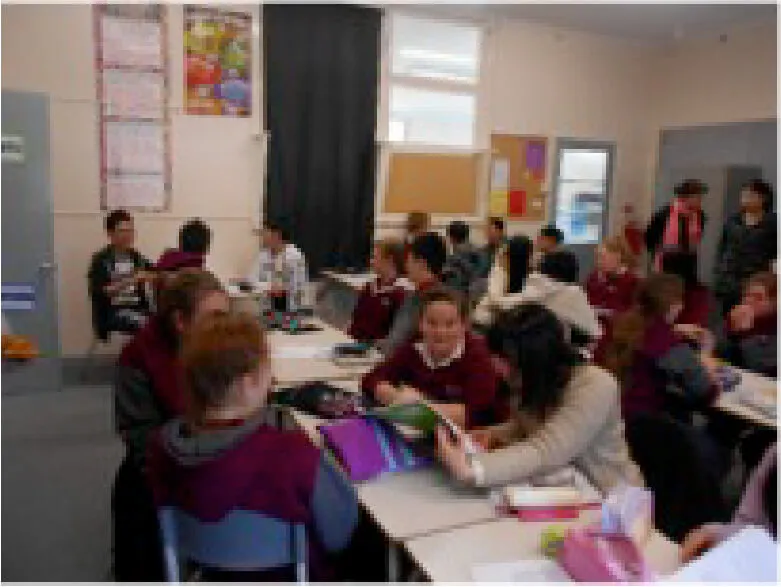 At senior high school level, students have even more opportunities for studying abroad.
Home-stay- Students are offered a 3-week homestay to America.
Short Study-Abroad - Students can attended a high school in New Zealand for 3 months.
Foreign Students- Hachioji High School accepts several foreign students each year. In recent years, students from Senegal,Germany, America, Malaysia, New Zealand and Brazil have studied alongside their Japanese classmates. Foreign students also have Japanese language classes taught by Japanese as a second language teacher.
Wind Orchestra- Hachioji High School's wind orchestra travel to the European Youth Orchestra Competition where in past years it has achieved top awards and prizes.
School Exchanges - Hachioji also hosts school visits from abroad. In recent years Chinese school students have visited on a number of occasions and interacted with students.